Merger Analysis Cash Deal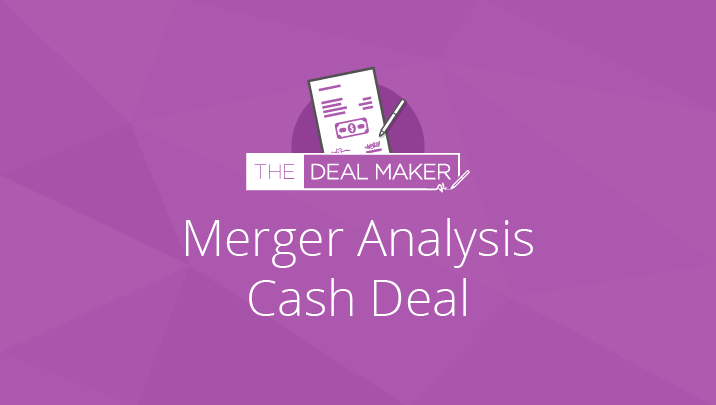 Learn the fundamentals of M&A and the mechanics of a cash deal acquisition in detail. These key components are part of The Deal Maker and now available for less.
MERGER ANALYSIS CASH DEAL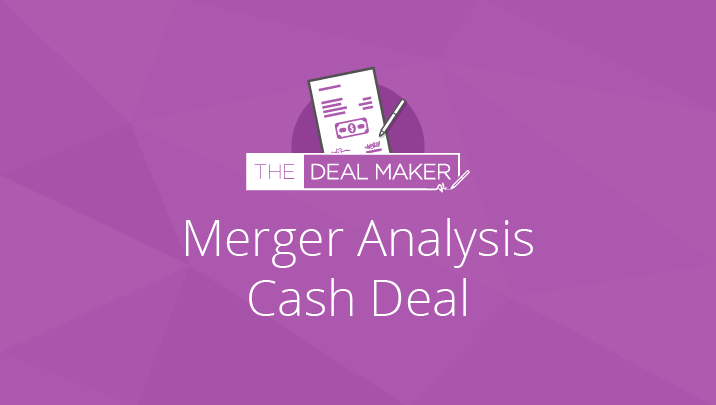 ABOUT

Learn how to analyze and evaluate mergers and acquisitions with the latest best-practice methods from The Deal Maker. Covering the nature of acquisitions, financing transactions, sources of funds, fees and more.
Level
Completion Certificate
Video Minutes (75) — Excel Exercises (18)
Nature of an acquisition
Valuation in an M&A context
Financing a transaction
Sources and uses of funds
Transaction fees
Consolidation
Offer terms – equity financing
Deal analysis
Get a Wall Street Recognized Certification
UPGRADE YOUR RÉSUMÉ WITH THE SAME CERTIFICATION WE USE AT THE WORLD'S TOP 4 INVESTMENT BANKS.
Our exams are similar to assessments at the top firms. This means they are going to challenge you. Our online courses will teach you everything you need to know to succeed.
The Investment Banker is made up of 4 skills certificates. Pass each one to unlock your micro- degree. Certification can easily be added to LinkedIn, demonstrating your achievement which will be recognized by the most prestigious firms on Wall Street.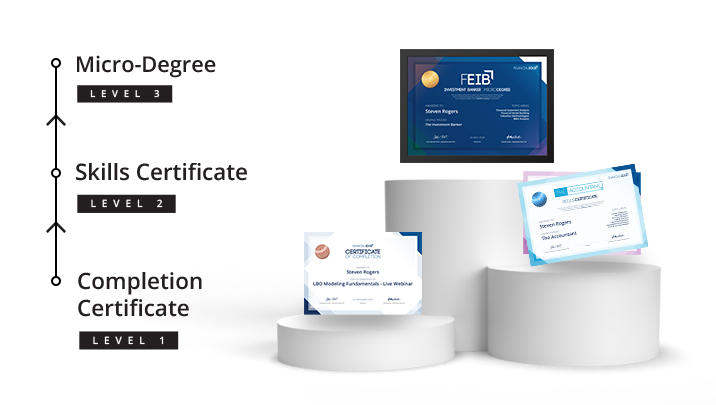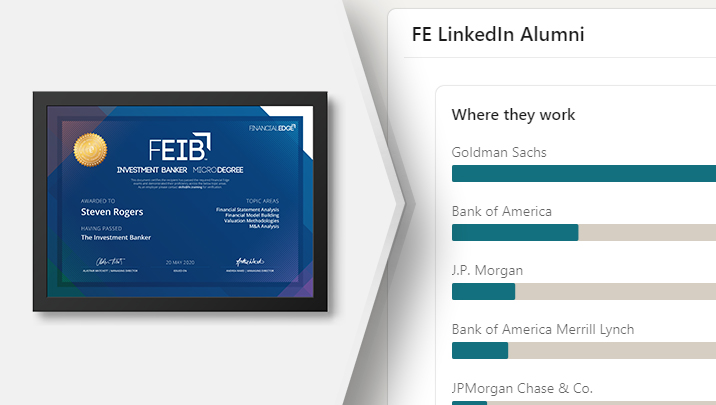 DEMONSTRATE YOU'RE AS GOOD AS THE BEST
By completing this course, you will be able to join our prestigious alumni on LinkedIn alongside hires at the top 4 investment banks. After becoming a member of this elite community, you can unlock exclusive benefits such as course discounts and more.
Through explicative videos and practical workouts, I strengthened & deepened my skills in areas that are essential for any job related to investment banking.
Videos were incredibly clear and detailed. Very high-quality resources. Would highly recommend.
Frequently Asked Questions
We are delighted to announce that we now offer lifetime access on all online courses! Fit studying around your schedule. Learn at your own pace with on-demand video, practical examples to download and expert instructor support.
No. Everything you need to earn your micro-degree is included, from instructor-led videos and Excel exercises to the exam.
OTHER COURSES YOU MAY BE INTERESTED IN